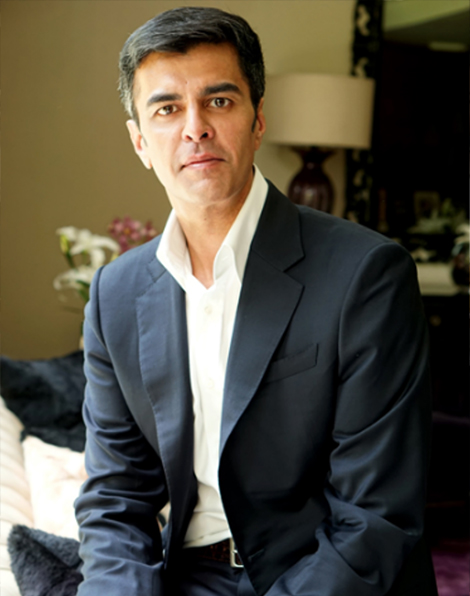 RAAJA KANWAR
Vice-Chairman & Managing Director
Apollo LogiSolutions Limited
Though the family business ensured a natural progression for Raaja into the tyre business, led by a vision of 'Nurturing Entrepreneurs through Partnership' and a passion to forever venture into the unknown, Raaja Kanwar founded Apollo International Limited (AIL). With strong presence in over 45 countries, AIL is into international trading of tyres, manufacturing of high-end leather garments and accessories, international trading of various products and services, EPC & Project Management in developing countries, digital cinema and the wellness industry. 
In his latest venture, Raaja founded Apollo LogiSolutions Limited (ALS), one of the fastest growing players in the Integrated Logistics Solutions segment. A group company of Apollo International Limited (AIL), ALS was founded with
the aim of revolutionizing the logistics industry in India by "Nurturing Entrepreneurs through Partnership'.
Today, ALS has a significant presence in the integrated logistics space with an established
in over 100 countries. Under his leadership, ALS has joined the ranks of the most notable companies globally. Recognition by World Economic Forum as "Global Growth Company" and "Best Integrated Logistics Company of the year" at Global Logistics Show in 2017 are testimonies to the evolution trajectory that the organization has traversed over the years.
A keen investor in start-ups, disruptive technology and entrepreneurs with ideas that hold a promise to make the world a better place for the next generations, he is a member of several prestigious organizations including, Young President's Organization, the World Economic Forum, Confederation of India Industry (CII), All India Management Association (AIMA) and The Owner's Forum. He was also the Chairman of the CII Northern Region Committee on Logistics & Warehousing for 2021-22. Being instrumental in evolving the business of digital cinema in India, he gained acknowledgement from then Hon`ble Prime Minister of India, Dr. Manmohan Singh. He has also been selected amongst the World's Greatest Leaders 2017-18 and 2018-19, Asia & GCC by URS Media & AsiaOne Magazine.
A Management degree holder from Drexel University, USA, Raaja is an avid fitness enthusiast with a passion for nature and wildlife photography. He enjoys exploring new places, cultures & cuisines and trekking in the mountains with his family. Settled in Delhi, he loves to spend his leisure time with his parents, wife and two children.