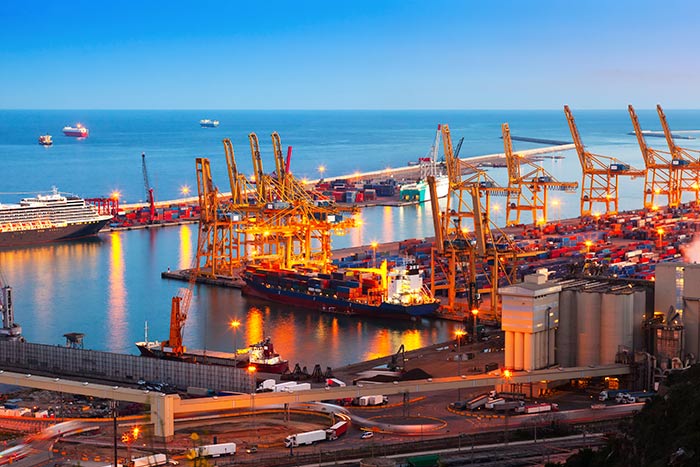 Apollo LogiSolutions or ALS was conceptualised by visionary entrepreneur, Mr. Raaja Kanwar. After gaining insights into the fragmented logistics sector of India, he decided to embrace the opportunity to link the logistics industry's growth with associated infrastructural development. ALS was thus founded with the aim of professionally revolutionizing the logistics industry's growth in India by "Nurturing Entrepreneurs Through Partnership".
Established in the year 2009, ALS facilitates 3PL solutions and end-to-end supply chain services across varied business domains. It enables manufacturers/companies, focus solely on their core operations, without having to bother about supply-chain issues while having real-time access to information on the movement of their goods. Over the years, ALS has evolved as a one-stop logistics solution provider for an array of manufacturers and brands.
The major points of customers with respect to logistics services is the overall logistics cost, reliability, and visibility of products across their supply chain. At ALS, the team engages with customers and potential customers to intensely understand their challenges & needs related to logistics, and offer solutions to address them effectively.
ALS has adopted a three-pronged approach of Analyse, Evaluate, and Execute, thereby systematically creating value for clients. It focuses on the solutions and innovations across technology, assets, and operational excellence.
Currently, ALS is working on building a control tower through leading-edge technology, which will bring end-to-end visibility across the supply chain. Additionally, one of the key focus areas has been to continuously realign its operations to achieve cost-reduction and higher efficiency. ALS is on a digital transformation journey, where the operations are being managed through various digital management systems. Based on the requirement of the clients and the need for operations, various warehouse management systems are being used to bring in operational efficiency and effective monitoring of the operations. Through a transport management system, which handles the Full Truck Load, Part Truck Load, Milk run operations with track and trace capabilities, ALS is aspiring to bring in greater visibility and efficiency to its operations.
Focus on adherence to quality and delivering excellence, has helped ALS earn a firm standing in the industry. Unfailing observance of world-class quality standards has turned ALS into a premier logistics company in India and a globally appreciated industry leader.